So, what is my general opinion of this small boat?
This will be a short review from what I learned so far. My Elan 210 is one of the early ones, built 2011, maybe some things changed during the years.
Looks

I used to own a Safir; an older long, slim and very beautiful boat with low freeboard and narrow beam. The Elan 210 is not as beautiful, but sure have more modern lines and looks with a racy attitude.
Sailing

It's a lively small boat that handles nicely in moderat winds and is fast even in lighter winds. In harder winds it's over rigged, I feel that I need to put in reefs early. Even with both reefs in it's difficult to sail at least shorthanded in more wind, when the boat heels when in a gust it has a big tendency to luff very aggressively and run out if rudder when trying to stay on course. When sailing single handed in 10m/s wind it start to get uncomfortable to handle.
The lack of back stay or running backstays make it difficult to maintain fore stay tension and controlling the jib. At least my boat lacked cunningham, that made it hard to really trim out the big main in harder winds. I have instaleld both cunningham and running backstays to my boat, and it helps.
Possibility to move on trailer

That the boat is trailerable was one of the key points for me. I looked at different make and models of similar boats. One drawback with the Elan in this aspect is that it has a real keel bulb, so when the lifting keel is up the bulb is still taking up room under the hull. This makes it more difficult when using a boat ramp and the trailer. But this was a downside I accepted as I want a boat with the ballast optimized deep under the boat when sailing. So I prefer the extra hazel on the boat ramp over less stability with a more centerboard like keel. The mast is on a hinge and kan be raised and lowered using the hinge and gennaker halyard. But this demands at lest three or preferably four persons handling it as it is very unstable sideways. I solved the problem using a home built
portable mast crane
allowing me raise and lower the mast alone in a very controlled manner.
Generally I feel that Elan have hit a good balance between easy trailer handling and focus on ballast optimization.
Build quality

Here I have mixed feelings. I looked at Skippy 650, Campus 650 and First 21.7 before buying the Elan. Compared to the Skippy and Campus the Elan is generally well built. One thing I looked at was keel attachment, Elan have really gone overboard with this. I guess to allow centrum lifting of the boat. But I like it, loosing the keel or having a keel moving around in the keel drum does not sound good. The hull looks well built. Hardware are all high quality, Selden rigg and Harken deck hardware, so that is all good. Under deck it's mostly well designed and well built, light and spacious.
But Elan really cut corners on some things:
The mooring cleats, that are tiny, are only screwed into the fiber glass plastic. No metal plates or nuts on the in side. My mooring cleats are working them self loose and I been afraid of loosing the boat at the dock in windy weather. The aft cleat attachments have now been reinforced with aluminium plates and nuts on the inside. The bow cleats are mounted in a way so it's very difficult to reinforce it on the inside.
The inside of the hull in the most aft compartment are raw untreated fiberglass plastic. NO gelcoat, topcoat of paint off any kind on it. This creates a smell of plastic in the boat, and looks really bad.
Rudder design. Here I don't know what Elan was thinking. The twin rudder design it self is nice and make sens. But, at least on my boat, the rudder setup is really wrong. I noticed it during sailing right away. I had to use much more rudder input when turning port with full rudder input than when turning starboard full rudder. A max tiller input for port turn is bigger than for starboard turn, but max rudder angel is actually smaller on port turn than starboard. So starboard turns uses less tiller input (from center) but produce more max rudder angel (on "active" / rudder). It was strange but I did not think too much more of it. But when installing the under deck autopilot, and when measuring rudder inputs, tiller movements vs rudder movements port and starboard it is very clear that the the rudder linkage is not creating a balansed rudder input port vs starboard. This crated some problem when installing the autopilot as full port and full starboard is not equal and uniform. I have sent email to Elan directly to see if they can explain this and come with solution but they do not answer at all. I'm very surprised that a Elan boat has such a huge design flaw.
Conclusion
I did a lot of research before buying the boat and generally I'm very happy with it and it is what I was looking for.
The challenges sailing it in brisker winds is something to grow in to and some modifications might help some.
The design flaws with mooring cleats and rudder setup is things that really irritate me, it would have been so easy to build it right from the beginning.
Would I but it again now? Yes, in this size and price range I think this is one of the better boats out there.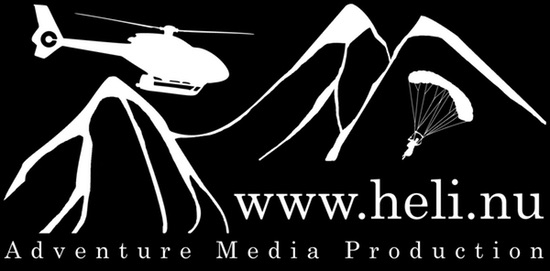 Contact me
if you own a Elan 210 and want to share experiences, tips and information about your boat